Hola Amigos, Welcome to El Diablo Sauces.
We are India's most exciting sauce brand. Our sauces are like nothing you've ever had! Yup, That's right. At El Diablo Sauces, we create absolutely unique and exciting sauces. These sauces are made  with the freshest ingredients and are free from chemicals and preservatives. El Diablo Sauces is the brainchild of husband wife duo- Nikhil Kutty & Tanya Nambiar.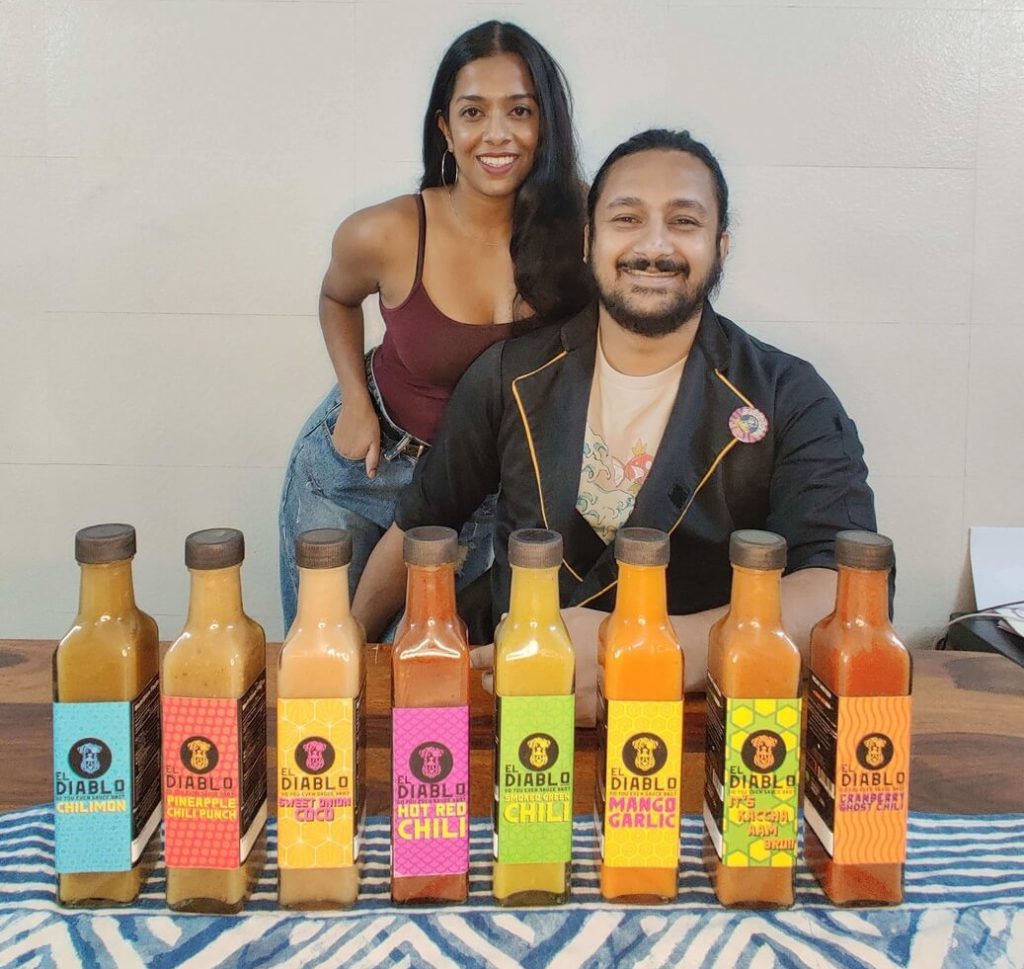 • Our mission is to provide uniquely flavoured, all natural, gourmet, high quality products to consumers in India and around the world.
• To inspire people to add unique and exotic flavours to their meals, and thus making it an unforgettable experience.
• To create a high quality product rich in value and to make a difference.