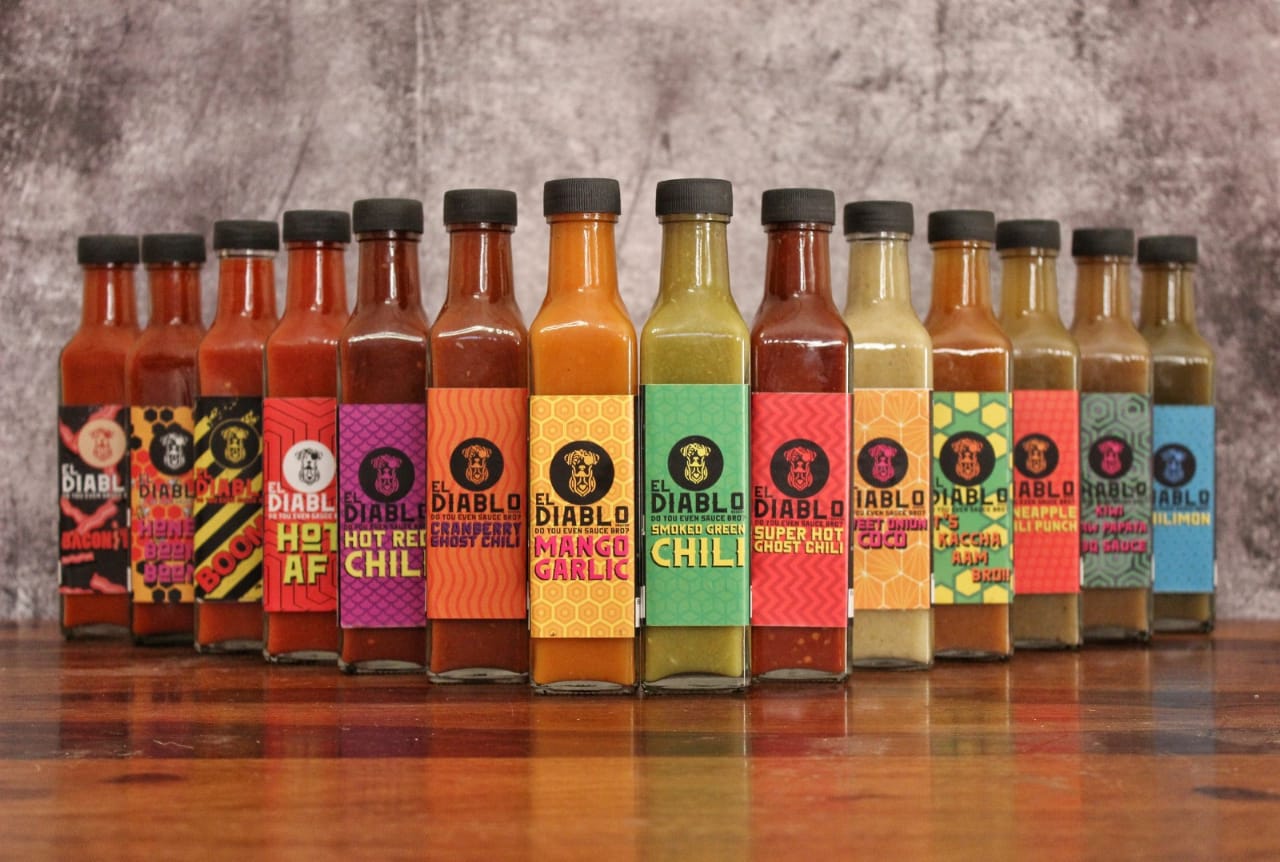 Excellent flavour, without harmful preservatives.
Smoked Green Chili- I love the versatile nature of the sauce. Can pair it with literally anything. It's become a staple in our house. The flavour is subtle but packs a punch.
Smoked Green Chili- The taste: Delicious! What I like best is that it's made from all natural ingredients. The day you guys add synthetic preservatives, I'll stop buying
Smoked Green Chili - This is one of the best chilli sauce I have tasted. I actually bought it for cooking, but we can also use it to eat Samosas and namkeens. It tastes home made and is smoky flavor. Definitely will be a repeat customer for it.
 The best part about this company is that they will make fresh batches of the sauce as you order it. Initially, we thought this was a touch too expensive but then were blown away by the taste and quality. No added sugar in their products is a BIG THUMBS UP.
Super Hot Ghost Chili- Quite nice. Very hot, but the heat sneaks in on you. Best enjoyed by mixing it with other sauces, goes well with burgers and hot wings! Must try.
Super Hot Ghost Chili- a great option for diabetics looking for sugarless options. Will try their other products
Super Hot Ghost Chili- If you are looking for something spicy it's here. You won't feel it at first... But then after 2-3 seconds everything starts to burn..... Loved it....
Smoked chilli and mango garlic are my go to sauces. I can eat it with just about anything, even as gravy with steamed rice. That good! I definitely do sauce bro!
Absolutely loved it. Tried 4 sauces all of them were great, but the ghost chilli sauce had me. Nikhil knows his sauce and he knows it well.
Ordered 4 sauces to gift a hot sauce lover. They all were awesome! Hot and tasty. Kachaa aam was favourite and baconite was killer. Thank you so much for amazing products and the packaging was really good too. Was delivered to Bangalore in 5 days!!